Innovate . Invest . Incubate
Eldpathy Company Ltd.
About Us: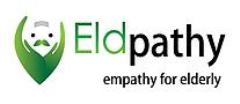 Our Vision and Mission:
increase social awareness on elderly issues
develop participants' empathy toward the elderly
invite some elderly as program helpers
cultivate elderly philanthropic action in HK
build up long-term relationship (elderly & volunteers)
provide more opportunities for elderly to engage in society
SE Information:
Name:
Eldpathy Company Ltd.
Address:
Room 304, 3/F, New City Centre, Lei Yue Mun Road, Kwun Tong, KLN
Funding Source:
Asset injection from business field Social Innovation and Entrepreneurship Development Fund
Product and Service
Founded in 2013, Eldpathy is a social enterprise in Hong Kong which specializes in providing elderly simulation programs for schools and corporations. In our program, participants can experience the physical challenge of elderly people by putting on our specially designed simulation suits and going through a series of fun and insightful games to enhance client's knowledge of the elderly.