Innovate . Invest . Incubate
The HKFYG Hydroponic Farm
About Us: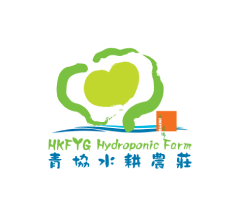 The HKFYG Hydroponic Farm, a semi-environmental control (SEC) hydroponic farm with more than 10,000 ft2 indoor greenhouse, produces various kinds of vegetable in year-round. Besides, we provide farming courses with educational purpose in order to promote organic farming, home farming and gardening.
SE Information:
Name:
The HKFYG Hydroponic Farm
Address:
DD7, Lot No. 1 RP, Tai Hang Sha Lay Yuen, Tai Wo Service Road West, Tai Po, NT
Funding Source:
Funded by mother organization
Product and Service
The main products of this farm are hydroponic vegetables. Exquisite salad veggies are available in autumn, winter and early spring (October - April). Chinese vegetables are available in spring and summer (May - July). Besides, we also produce melons and fruits grown in our own soil.
In addition to selling fruits and vegetables, the farm also provides checkered field rental services and farming education courses.