Innovate . Invest . Incubate
Woopie Club (Tseung Kwan O)
About Us: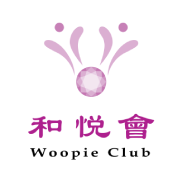 Woopie Club is managed and operated by Woopie Social Enterprises, which is not only a non-profit-making and charitable institution but also the recognised service provider of Community Care Service Voucher for the Elderly (CCSV), Woopie Club committed to providing the elderly ageing in place with high-quality community care and support services in the modus operandia of social enterprise with social innovation.
SE Information:
Name:
Woopie Club (Tseung Kwan O)
Address:
Shop G07, CAPRI Place, No. 33, Tong Yin Street, Tseung Kwan O, NT
Funding Source:
Asset injection from business field
Product and Service
Woopie Club provides the elderly ageing in place with centre-based and home-based services, including day care services, personal care, rehabilitation services, cognitive training, escort services, meal delivery, household cleaning, etc. Let the elderly continue living at home and remain living in the community.
Service Area: Sai Kung District
Website (SWD Elderly Information Website): https://www.elderlyinfo.swd.gov.hk/en/content/woopie-club-tseung-kwan-o