Innovate . Invest . Incubate
"Cheers Gallery" Rehab Links at Queen's Road Central
About Us: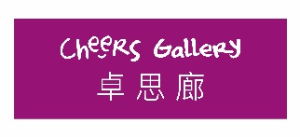 There is a total of 20 Cheers Gallery, with 14 of them operating in public hospital and the 6 operating in community. They provide sophisticated retail services of rehab products and convenience stores, especially to patients and their family, visitors and hospital staff. Cheers Gallery offers vocational training and opens job opportunities to the disadvantage people and further equip them to contribute to the society.
SE Information:
Name:
"Cheers Gallery" Rehab Links at Queen's Road Central
Address:
G/F, 363 Queen's Road Central, HK
Accept SE Gift Certificate:
Yes
Funding Source:
"Enhancing Employment of People with Disabilities Through Small Enterprise" Project
Product and Service
Besides providing regular convenience store services to hospital staff, patients and visitors, Cheers Gallery also offers vocational training and employment opportunities to disabled people. As our business is basically run on a self-serving basis, over 70% of our staff at Cheers Gallery is disabled people. Cheers Gallery provides over three thousand items.
Opening Hours:
Monday to Sunday & Public Holidays 9:00am-8:00pm