Innovate . Invest . Incubate
Brighten Coffee Limited
About Us: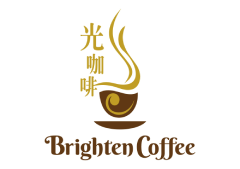 We, Brighten Coffee Limited, established in November 2020. In October 2021, we were awarded the "Incubating SEE Mark" by the Federation of Hong Kong Social Enterprises. In February 2023, we were awarded the "Social Enterprise Tree Mark" project logo by the Home Affairs Department to further become a part of social enterprises.
Our philosophy and mission are mainly to promote retraining and reemployment, cultivate young people, women and seniors who aspire to develop in the coffee industry, practice intergenerational integration, and use life to affect life. All the barista trainees and trainees who work in our coffee kiosk will accumulate priceless practical experiences of brewing coffee and how to operate a kiosk. Not only do they brew high-quality coffee for customers, but they also show enthusiasm for their work and will continue to extend the mission of Brighten Coffee.
We have set up the first "on-site training venue" in Sham Shui Po community. Through the physical operation in our coffee kiosk, an "on-site training site" is provided for barista trainees and trainees to learn while training, gain experience, improve skills, apply what they have learned, enter the workplace as soon as possible, and learn to start a business, which can improve to solve the problem of social unemployment, we should truly achieve retraining and reemployment.
SE Information:
Name:
Brighten Coffee Limited
Address:
Shop C607, 6/F, Dragon Centre, 37K Yen Chow Street, Sham Shui Po, KLN
Product and Service
Creative products and services ~ "Taste Coffee, Taste Life":
A. Experience a variety of premium specialty coffee and specialty blend drip bags in a box, our drip bag coffee set – "The Art of Flavors" bring you to enjoy a fantastic coffee journey including 7 unique coffee flavors. All of them are handcrafted by our barista trainees and trainees.
B. Our specialty signature coffee drinks series creates special flavors in the coffee market such as Osmanthus Honey Hand Drip, Chenpi Osmanthus Hand Drip, Bailey's Goddess, Coffee Passions and Lychee Ginger Honey Latte.
C. Training Program for Barista Trainees and Trainees"
Since our opening, more than 80 trainees have been trained or practiced in our coffee kiosk.
D. We have attended different private or public fairs or events and conducted coffee workshops or experience classes to promote our brand and also to provide opportunity for our trainees to gain experience and to enhance knowledge in selling techniques and the customer service.